How To Build A Family Friendly Home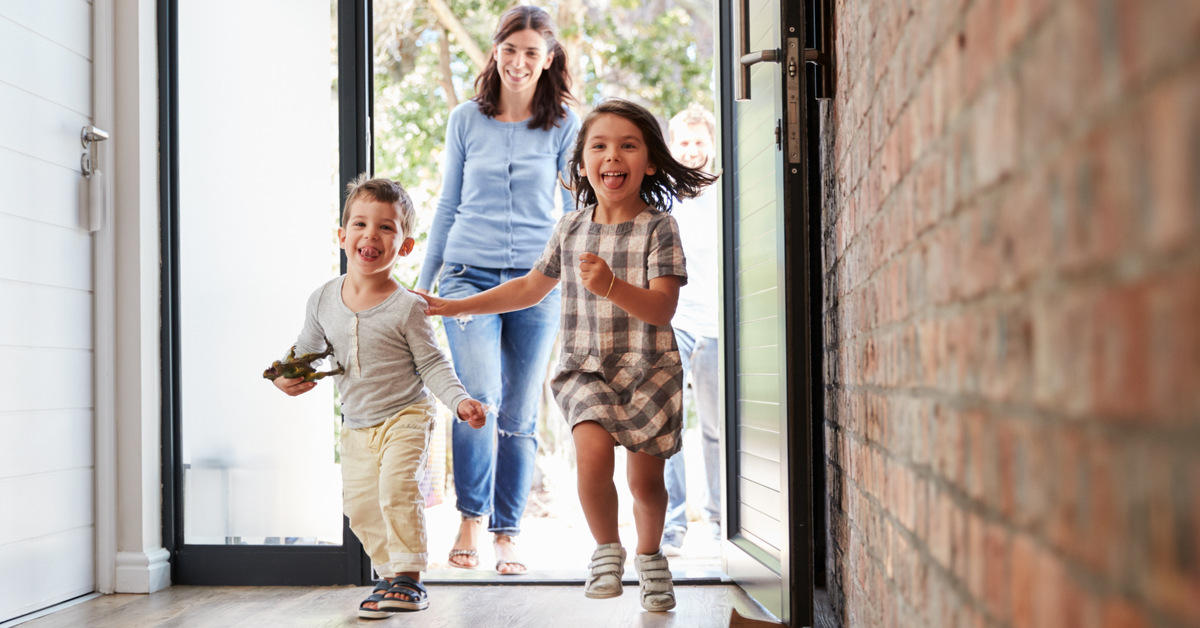 How do you build the perfect family home?
Building a family home can be exciting… but at the same time daunting… when you take into account the features you will need to align with your family's lifestyle.
If you haven't built before, many important things can be overlooked in the design stage so let me shed some light on the best practices for building a dream family home that is suited to your needs.
The most important thing to consider when building a home is the way you want to live and how your house will reflect your lifestyle.
Too often people look for a house with a decorative design and aesthetic appeal, however these homes may not be practical for you and your family's needs.
In order to ensure that the house you build is going to be suitable for your family, it is recommended that you work with a professional builder to design a custom home to suit your lifestyle and budget.
Are you an outdoors person who loves to play in the yard? If so, you should consider building a two story custom home in order to ensure there can be enough land available for a pool or a garden.
By the same token, if you're someone who prefers the indoors and large open spaces inside your home, you may prefer to design a custom home that is a single storey with a smaller alfresco area.
Every individual and family has different requirements for their living environment, there is no 'one size fits all' approach when it comes to designing your dream family home.
So here are some of the key things to consider when it's time to start designing your ideal family home:
Consider The Access To Important Areas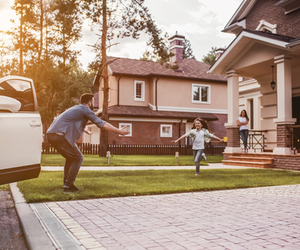 Kitchen:
If you have young children, it is likely they are very good at doing 2 things… running around and making mess. Perhaps you might consider a walk-around island bench or a double-entry galley kitchen layout.
This will enable the kids to pass freely through the kitchen and keep foot traffic moving without blocking the kitchen or tripping anyone over.
Another thing to consider when it comes to designing a family friendly kitchen is ensuring it has access to important areas, such as the lounge room or outdoor play area.
If you are considering installing a pool at your property, you might design your kitchen to have visibility of the pool area so you can keep an eye on the kids if they're having a dip.
Thinking Ahead Will Save Future Renovations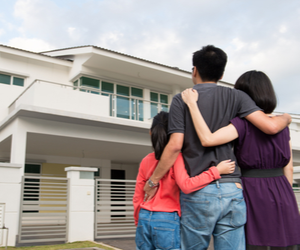 Garage:
It is important to think about what use you will have for your garage. Is it to store the car/boat? Is it going to be used as a games room? Will you need to utilise the garage for additional storage?
You may decide to install an oversized garage to get multiple uses out of it, such as parking your car and housing gym equipment.
If space allows it, you may decide to install shelving along the sides of the garage to be used for additional storage.
You may even be able to allocate a small part of the garage for a mini mudroom, to keep the shoes and muddy sports equipment out of your new custom home.
Age of children
The design of your custom home will likely depend on the age of your children and their needs. For example, if you have young children, you will probably need to factor in things such as a playroom, large outdoor area, space for a trampoline, and maybe even a cubby house.
Whereas, if you have older children, you may need to consider designing your home to include a study for homework, a stereo system for entertaining and additional privacy in the bedrooms.
As children grow, so do their needs, so thinking ahead when planning your build will save you the need for additional remodelling in the future.
Create An Efficient Use Of Space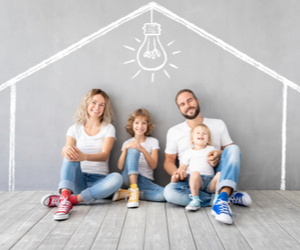 Storage
When designing your custom family home, you may decide to raise the height of the ceiling to take advantage of wall height by adding bookcases, shelves or hooks for additional storage space.
We all know the feeling of having a pile of coats thrown at the door with kids school books and toys strewn across the hallway… so by creating an efficient use of space along the side of a wall, you can tidy up the floor space.
Building a custom home for your family is an amazing opportunity to shape your house exactly how you need it for your lifestyle. Designing a functional home to suit your lifestyle is a practical solution to ensuring your family loves their home.
Engage a professional builder in the design stage of your build to ensure they can work with you throughout the entire process to make your dreams a reality.
It doesn't matter if you are building your first home or if you have built many times before…
Designing a new home can be very overwhelming and when you hear new things for the first time, it's not easy to remember everything. So that's why we've put together a quick guide for The 7 Things You Must Know Before Designing A New Home.
It's completely free, and it will help you to keep your design on budget and avoid any nasty surprises that can sneak up on you when building a custom home.
Click on the link below to download 7 Things You Must Know BEFORE Designing A New Home.