The True Cost Of Building Your New Home By Square Metre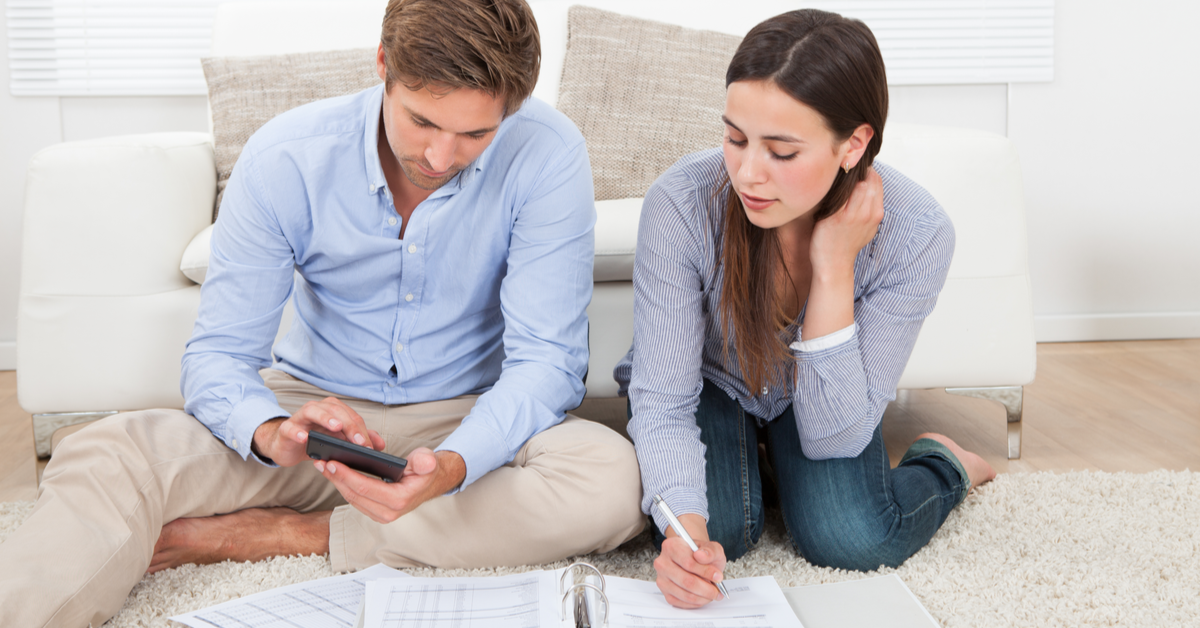 Are you worried about overpaying for your new home?
If so, you may have considered using a price per square metre rate to calculate building costs, however, this is neither accurate nor reliable. By using a square metre rate to estimate the total cost of your build you run the risk of exceeding your budget or having to cut back on specifications as the costs increase.
As no two new builds or builders are the same, a true comparison based on an average dollar figure is like comparing apples with oranges. This is not only a waste of your time, but this false sense of security could see you making sacrifices later down the track as you realise that important elements were never included in the base square metre rate.
A much better option is to design in line with your budget. That way you ensure your builder provides a quote specific to your requirements and you'll know that the design suits your lifestyle and fits your budget.
A Larger Budget Doesn't Mean You'll Pay More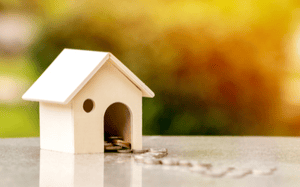 Contrary to popular belief, you will not pay more for a home just because you disclose a larger budget. And by being open and honest at the beginning of the project you'll be able to find out if what you're after is achievable.
A professional builder will design your new home inline with your budget and allow for the individual requirements your build requires. This not only ensures you stay within your budget, but it prevents you from wasting time trying to compare builders based on a generic cost per square metre.
According to Rider Levett Bucknal' s Riders Digest 2019 Edition, the average cost of building a home in Adelaide can vary massively, between $1,580 and $3,450 sqm. This huge variation in cost is driven by many factors including the house design and shape, soil type and foundation costs and the quality of inclusions you choose for your home.
Some builders may be able to give you a standard cost per square metre but this can often be misleading as to the inclusions they provide. There may be no footing allowance and the fittings and fixtures listed on their standard inclusions could be generic brands making the build a discovery process that leaves you in the dark as to what your finished build is going to cost or look like.
A professional builder, on the other hand, will design your home to fit your budget, ensuring there are no hidden surprises and that you will get the dream home you signed up for.
Instead of wasting time comparing builders based on square metre prices, start working to your budget and the key requirements you want in your new home.
Don't Fall Into The Trap Of Comparing Square Metre Rates
Maybe you have been advised by your friends or family that you need to compare the cost per square metre to avoid overpaying. However, being able to accurately estimate the cost of a new home based on this figure, is simply impractical.
You may have even been led to believe this myth by other builders, but the reality is that they use this as a tactic to get you to sign on the dotted line, and as the build progresses, you will be hit with additional charges and nasty surprises. There are so many factors which determine the total cost of building a house and if your builder hasn't accounted for every one of them, he is simply guessing. Instead, work with a professional builder who leaves no stone left unturned before giving you an accurate quote for your dream home.
Here are some tips that will help you to avoid falling into this trap.
Avoid Guess-Work By Using A Professional Builder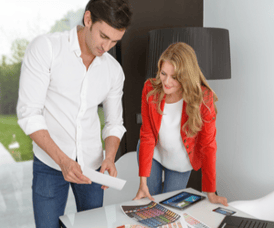 Rather than relying on an estimated 'price per square metre rate' it's best to sit down with a professional builder and talk through the key requirements for your new home. Once they have these, they will be able to put together an accurate quote which reflects the vision you have for your dream home, including all the specifications which are important to you.
By working with a professional builder who avoids guess-work, you won't be hit with any nasty surprises and will feel confident that all of the details have been carefully considered. For example, your soil type and house placement can significantly affect the cost of your foundations, sometimes adding tens of thousands of dollars to the cost of the build. Relying on a square metre rate to estimate these costs, without a soil test and an engineer's report to determine the true costs is fraught with danger and could result in you blowing your budget before the first wall even goes up.
A professional builder will check soil conditions, the contour lines, stormwater and sewage, to ensure you receive an accurate quote based on your land's characteristics.
Check The Fine Print
Also, it's important to review the list of inclusions a builder provides to ensure you know exactly what type of house you are getting.
Some builders with a standard square metre rate will be quite vague or offer generic, basic fixtures and fittings such as poor quality tiles and taps. Leaving you with two choices - to either request variations to lift the standard, which of course will lead to additional costs, or accept a substandard finish to remain on budget.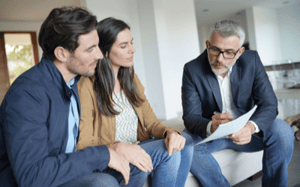 However, a substandard finish to your home will only leave you feeling disappointed or even embarrassed to share it with your friends and family, because it didn't meet your expectations. A professional builder will happily provide a comprehensive list of specific inclusions, naming the exact brand and item, with accompanying pictures, so you know exactly what's being fitted in your home. This will give you peace of mind that your home will be designed and built in line with your expectations.
Finally, some builders quote based on a standard 'off the shelf' plan, so check that the square metre rate applies to a custom design. Some volume builders who provide a cost per square metre for these will then add charges for each variation in customising the design of your home. For example, changing the width of a front door can amount to thousands of dollars to make that alteration.
As the builder works through your design requirements, these additional charges soon mount up, causing you to run over budget, the very thing you were trying to avoid. Therefore, it is important to work with a professional builder that designs your home in line with your budget and vision. When you then receive their quote, you will know that it is a fixed price for building your new dream home. And, you can be confident that the price won't change unless you change your mind.
Designing a new home can be very overwhelming and when you hear new things for the first time, it's not easy to remember everything. So that's why we've put together a quick guide for The 7 Things You Must Know Before Designing A New Home.
It's completely free, and it will help you to keep your design on budget and avoid any nasty surprises that can sneak up on you when building a custom home.
Click on the link below to download 7 Things You Must Know BEFORE Designing A New Home.