How To Easily Communicate With Your Builder 24/7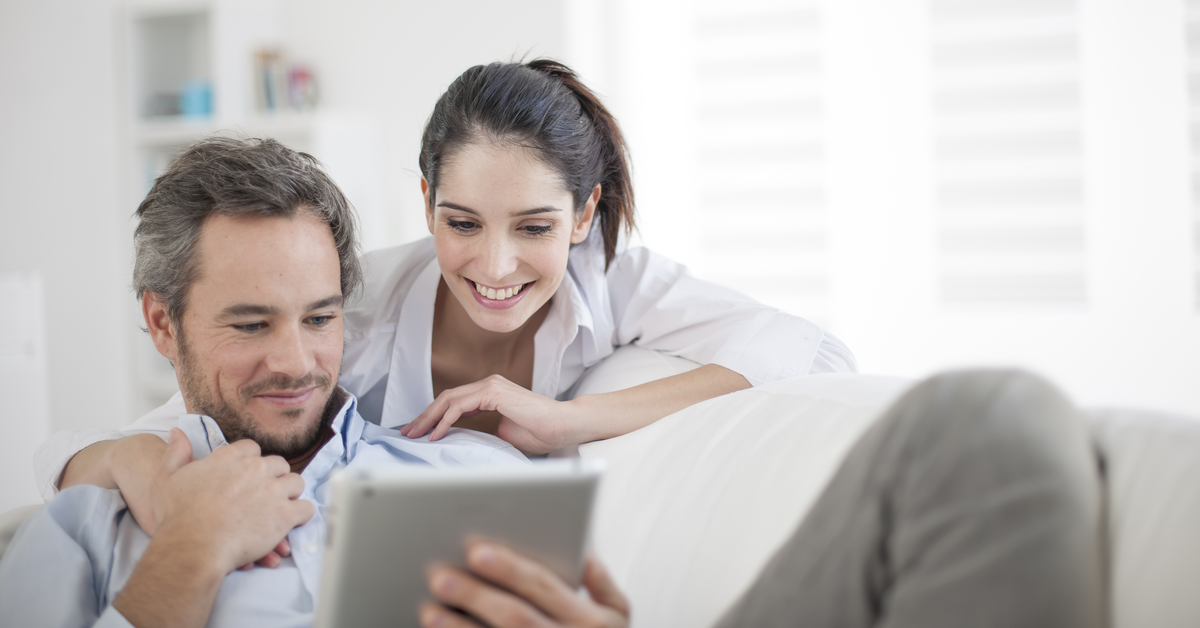 Will you be able to get a hold of your builder once the building contract is signed?
To avoid unanswered phone calls and emails, or being brushed off by the admin team, you need to be confident that your builder is a great communicator. Otherwise, you risk being completely left in the dark as your build progresses, or worse still, having key details or instructions for your home missed completely.
However, when you choose a builder who has the right communication practices and processes in place, you will be kept fully informed as your new home progresses. A professional builder will not only give you direct access to the supervisor, but they will also have an online portal, allowing you to track the progress of your new home build, 24/7.
By ensuring every communication or request is captured and recorded, you will be kept fully up to date on your build without having to waste time making endless unanswered phone calls.
Find A Builder With The Right Technology
According to the Australian Bureau of Statistics, the construction industry has been notoriously slow to innovate and utilise digital technology, relying on manual processes and paperwork. However, there are professional builders who embrace new methods to ensure you benefit from a better experience.
Old school builders will try to remember everything in their heads without recording calls or meetings. Without a process for documenting these important interactions or requests, it is inevitable that things are forgotten. And, because they don't have modern systems in place, you're left with no direct access to the builder or supervisor, meaning you end up relying on their admin team to get updates. The problem with this is that they often can't answer your questions, so then you wait again, often for days, for them to get back to you with accurate information.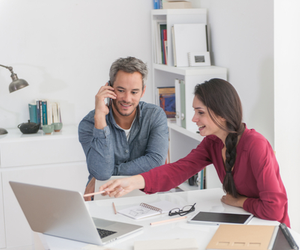 A modern professional builder who uses digital technology to improve their customers' experience, will ensure you have access to an online management portal where all communication is recorded, and progress is frequently updated.
Armed with the direct phone number to the supervisor and owner, if there are any queries or changes, you can reach the right person, quickly. No one is left in the dark.
Without these systems in place, you will find yourself continuously chasing up the builder or admin team for progress and updates, only to find the builder then forgets what you've asked them to do as they have no way of lodging tasks other than to rely on scrappy notes on a pad if you're lucky. And, when you discover that they've missed key items you've requested, you'll often find the builder simply tells you it's too late to include them now.
With these old school methods still followed by some builders, it is understandable that people feel that they need to project manage the process to have a successful build. However, when you choose a professional builder with the right online tools and systems, you are able to track the build wherever you are. This gives you confidence that your builder is completely across building your new home and that the build is progressing to plan.
To make sure you choose a builder with the right approach to communication, here are some tips that will help you.
Test Different Forms Of Communication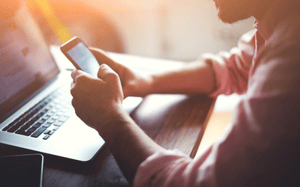 First, pay close attention to the communication style of the builder before you sign a contract. It doesn't matter if this is from the salesperson or the admin team. What this will do is provide you with a good indicator as to how they handle communication with customers.
Test how the builder replies to your inquiries through different communication channels such as emails, phone calls and face to face conversations. If they go unanswered or if they have no recall over what has been discussed before, this is a cause for concern.
Check The Builders Processes
Moving on, it is then important to understand what processes they have for supporting communication.
Say, for example, you wanted to make a change to the specification of a fixture or fitting, how will they record that or confirm with you that that change has been made? A professional builder will have an online portal that documents every phone call, text and email. And when you make changes, you will be able to see the specifications updated through this portal from wherever you are in the world, 24/7.
This dramatically improves the experience, as you will always feel reassured that the builder is in complete control, whilst you are able to track progress and updates.
Get The Right Contact
Finally, ensure you're provided with the direct phone number to the builder or supervisor, not the salesperson or admin team.
The admin team will just act as gatekeepers, protecting the supervisor, and with limited knowledge of your build, you will find it frustrating getting updates from them. Instead, when you're armed with the direct contact details of the builder or supervisor, you can quickly get a problem resolved, an update actioned or simply be provided with a progress update.
To avoid any nasty surprises that can sneak up on you when building a custom home, download our free guide. It's completely free and will help ensure communication is smooth and problem-free when you build your dream home.
Just click on the link below to download our guide with The 7 Things You Must Know Before Designing A New Home.